Browsing all articles in Accessories.
GaymerX2 met its initial funding goal in only two days.
Piranha Bytes is working on the third Risen game.
Final Fantasy series producer says Square Enix is "very interested" in bringing console-exclusive series to PC.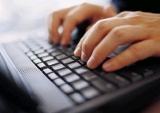 Patch v1.09 implements more clan functionality, better checkpoints in the campaign, and a fix for a multiplayer exploit.
After 200+ hours of playtime on this beast of a game….still no where near done.

Robot Roller Derby Disco Dodgeball is a first-person multiplayer dodgeball game set a skate park/dance club with jet-powered robots and a monster truck announcer!
Indian Premier League Cricket match.
Tired of overprices upgrades? Unlock very cheap hidden weapons by performing some simple actions in your game!
The Xbox One's most hyped game TitanFall has been receiving bad attention ever since the developer revealed the player count yesterday, now Respawn answers to critics.
Sony has revealed their plans with their acquisition of Gaikai more than a year ago to bring cloud powered gaming on PS4.